Sommet de l'Élevage '22
---
Agrilys is the partner travel agency to the Sommet de l'Élevage
Agrilys and the Sommet de l'Élevage (Livestock Show) commit to offering you the best experience during your stay in Clermont-Ferrand. The Livestock Show remains dedicated to organizing the event and all its add-ons (day visits, International Club, VIP stays …), and Agrilys now contributes to helping visitors and international delegations make the best of their stay.
> Agrilys is a travel agency specialized in study tours in agriculture, so Agrilys and the Livestock Show are a perfect match!
Agrilys and the French Hereford Breeders Association 
French Hereford Breeders Association and Agrilys organize the 16th European Hereford Conference – October 4-7, during the Sommet de l'Élevage (Livestock Show). Download the full program here and visit the dedicated website for the event :
https://www.herefordconference2022.com/
> Early bird registration are until April 30th, end of registration is June 30th ! Group rate possible upon request.
 Accommodation, transport, visits, and more!
Finding accommodation for individuals or groups is sometimes a bit of a hassle during the Livestock Show. Agrilys can help find the right services for your needs: only a double room with breakfast, a few rooms and a shuttle to the fair ground, a couple of nights with dinners, a half-day tourist visits in the beautiful Auvergne Region?
> Send us your request with our online contact form here and we will work on a quote, and that is free of charge!
 Pre and post tours 
We know that travelling to Clermont-Ferrand can be an obstacle for international visitors. We can assist with flights, trains, coaches or private drivers to get you to the Livestock Show. And on the way – be it from Paris or Lyon – we can also organize taylor made pre or post tours with farms visits, cultural visits, sight-seeing, from an extra day in the area to a whole week elsewhere in the country.
> Check-out on our interactive map below what each part of France has to offer, starting with Massif Central 😉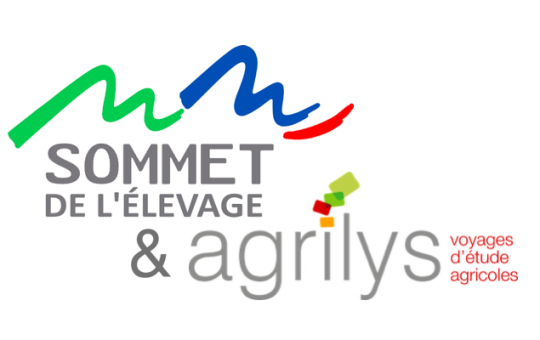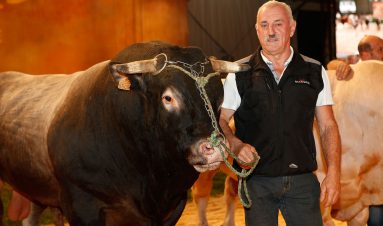 Crop
Sugar cane, banana, pineapple

Sightseing
cruising, distillery
Gastro
Accras de morue, ti-punch
Crop
Sugar cane, vegetable, vanilla

Sightseing
vulcanoe Piton de La Fournaise, cruising
Gastro
rougail, punch
Crop
fruit, olive, citrus, kiwi, chestnut

Livestock
small beef cattle, dairy sheep, goat, extensive pig

Cheese
Brocciu

Sightseing
Bonifacio, Calvi
Gastro
Corsican pork
Crop
Durum wheat, rice, olive, vegetables, flowers

Livestock
sheep
Wine
rosé de Provence

Sightseing
Camargue, Calanques, Aix en Provence, Avignon
Gastro
Bouillabaisse, ratatouille, tapenade
Crop
Fruit, lavender

Livestock
Mountain cattle dairy

Cheese
Rebelochon, Tommes, Beaufort

Sightseing
Annecy, Lyon, Mont Blanc
Gastro
Tartiflette, fondue savoyarde, bouchons lyonnais cuisine
Crop
wheat

Livestock
Limousine, Aubrac, Salers cattle breed, sheep,

Cheese
Roquefort, Saint Nectaire, Cantal

Sightseing
Auvergne vulcanoes
Gastro
Aligot
Crop
Sunflower, corn, vegetable, fruit

Livestock
Sheep, milk feed veal, duck
Wine
Bordeaux, Languedoc, Cognac

Cheese
Pyrenees Tomme, Rocamadour

Sightseing
Bordeaux, Toulouse, Arcachon bay, Carcassonne
Gastro
cassoulet, duck liver, truffles
Crop
Cereals, plants, seeds, vegetable, apple
Wine
Loire Valley wines

Cheese
Sainte Maure de Tourraine

Sightseing
Chenonceau castle, Chartres cathedral
Gastro
Fouée, rillettes
Crop
Cereals, red smal berries

Livestock
Charolaise cattle, Montbéliarde dairy
Wine
Burgundy wine

Cheese
Comté

Sightseing
Beaune Hospices, Burgundy wine route
Gastro
œufs meurettes, bœuf bourgignon, coq au vin
Crop
Corn, hops

Livestock
Dairy cattle
Wine
Alsacian Riesling, Gerwurztraminer

Sightseing
Strasbourg, Alsacian wine route, WW1 Battlefields
Gastro
Choucroute, Quiche
Crop
Wheat, barley, rapeseed, hemp, potato, vegetable field crop

Livestock
Fish
Wine
Champagne

Cheese
Maroilles, Brie de Meaux

Sightseing
Reims, Lille, Chantilly
Gastro
Andouillette, truffles, game meat
Crop
Cereal, textile linen

Livestock
Cattle dairy Normande, race horse
Wine
Apple cider, Calvados brandy

Cheese
Camembert, Pont l'Eveque

Sightseing
WWII landing beach, Honfleur, Etretat, Monet gardens
Gastro
Oysters, mussels
Crop
Vegetables

Livestock
Dairy cattle, pigs, poultry,

Sightseing
Mont Saint Michel, Saint Malo, Guérande's salt marshes
Gastro
Crêpes, cider