Agrilys promises
---
See French agriculture at its very best
Thanks to our expertise, we choose the technical site visits among the most representative and performance-driven farms with innovation, economic results, investments in modern techs, and quality.
> Your technical program is just the cream of the crop!
 Experience the FFWL (the French Farming Way of Life)!
We value when farmers from the world get to know each other and bond, albeit for a couple of hours. French farmers who will accept to welcome your group have committed to hosting them as colleagues and friends.
> And what are the French best at to connect? A nice, shared meal!
 Such a big diversity … such a small scale!
France has a unique diversity of regions. Each one offers a different culture, gastronomy, and ever changing landscapes.
> Even 4 days are enough to witness the agri-cultural potential of France. But the longer you stay, the bigger France will seem!
 So you thought the French couldn't speak English?
Well, we all do (and also a little German and Spanish) : the staff here, our guides, our coach drivers … but also the farmers we select to host your groups.
> So no headache at the end of the day, but mostly, no information lost in translation, and a real chance to bond and connect.
 You are unique, so is your tour.
Intercultural stakes are high and require a solid understanding of our mutual cultural differences. So what we do is take that extra time to listen to your specific needs (and those of your clients), and to explain how we work.  We understand your constraints, you understand ours and we work better together.
The tour we design for you will be the perfect blend of France as you want it and France as we know it.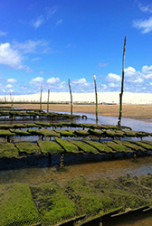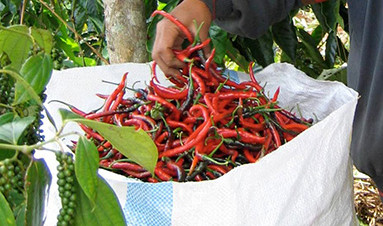 Crop
Sugar cane, banana, pineapple

Sightseing
cruising, distillery
Gastro
Accras de morue, ti-punch
Crop
Sugar cane, vegetable, vanilla

Sightseing
vulcanoe Piton de La Fournaise, cruising
Gastro
rougail, punch
Crop
fruit, olive, citrus, kiwi, chestnut

Livestock
small beef cattle, dairy sheep, goat, extensive pig

Cheese
Brocciu

Sightseing
Bonifacio, Calvi
Gastro
Corsican pork
Crop
Durum wheat, rice, olive, vegetables, flowers

Livestock
sheep
Wine
rosé de Provence

Sightseing
Camargue, Calanques, Aix en Provence, Avignon
Gastro
Bouillabaisse, ratatouille, tapenade
Crop
Fruit, lavender

Livestock
Mountain cattle dairy

Cheese
Rebelochon, Tommes, Beaufort

Sightseing
Annecy, Lyon, Mont Blanc
Gastro
Tartiflette, fondue savoyarde, bouchons lyonnais cuisine
Crop
wheat

Livestock
Limousine, Aubrac, Salers cattle breed, sheep,

Cheese
Roquefort, Saint Nectaire, Cantal

Sightseing
Auvergne vulcanoes
Gastro
Aligot
Crop
Sunflower, corn, vegetable, fruit

Livestock
Sheep, milk feed veal, duck
Wine
Bordeaux, Languedoc, Cognac

Cheese
Pyrenees Tomme, Rocamadour

Sightseing
Bordeaux, Toulouse, Arcachon bay, Carcassonne
Gastro
cassoulet, duck liver, truffles
Crop
Cereals, plants, seeds, vegetable, apple
Wine
Loire Valley wines

Cheese
Sainte Maure de Tourraine

Sightseing
Chenonceau castle, Chartres cathedral
Gastro
Fouée, rillettes
Crop
Cereals, red smal berries

Livestock
Charolaise cattle, Montbéliarde dairy
Wine
Burgundy wine

Cheese
Comté

Sightseing
Beaune Hospices, Burgundy wine route
Gastro
œufs meurettes, bœuf bourgignon, coq au vin
Crop
Corn, hops

Livestock
Dairy cattle
Wine
Alsacian Riesling, Gerwurztraminer

Sightseing
Strasbourg, Alsacian wine route, WW1 Battlefields
Gastro
Choucroute, Quiche
Crop
Wheat, barley, rapeseed, hemp, potato, vegetable field crop

Livestock
Fish
Wine
Champagne

Cheese
Maroilles, Brie de Meaux

Sightseing
Reims, Lille, Chantilly
Gastro
Andouillette, truffles, game meat
Crop
Cereal, textile linen

Livestock
Cattle dairy Normande, race horse
Wine
Apple cider, Calvados brandy

Cheese
Camembert, Pont l'Eveque

Sightseing
WWII landing beach, Honfleur, Etretat, Monet gardens
Gastro
Oysters, mussels
Crop
Vegetables

Livestock
Dairy cattle, pigs, poultry,

Sightseing
Mont Saint Michel, Saint Malo, Guérande's salt marshes
Gastro
Crêpes, cider