Farm tour specialist in France
---
Agrilys is the farm tour specialist for professionals in the agricultural sector.
French agriculture is renowned for its performance and we choose the best technical visits with the greatest care. We ensure that our groups are offered a high level of technique during their visits on farms, together with the encounter of enthusiastic farmers who enjoy spending time telling about their passion. Culture and tourism are obviously part of the tour, from France's classics to great places that only we know!
Our team is composed of professionals in agriculture and tourism, which enables us to offer quality services based on our expertise :
We determine with you the topic(s) of your journey, the technical questions you want to answer, the parts of country you wan to visit, the products you want to taste…
We suggest an adapted program of technical visits and meetings with professionals
We suggest sightseeing visits to make your stay even more pleasant
We take care of all the logistics !
Our priority is to provide high quality services, by planning « tailor-made » trips, adapted to your demands, regardless of your budget.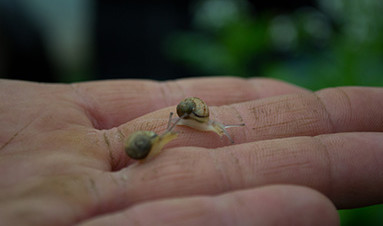 Crop
Sugar cane, banana, pineapple

Sightseing
cruising, distillery
Gastro
Accras de morue, ti-punch
Crop
Sugar cane, vegetable, vanilla

Sightseing
vulcanoe Piton de La Fournaise, cruising
Gastro
rougail, punch
Crop
fruit, olive, citrus, kiwi, chestnut

Livestock
small beef cattle, dairy sheep, goat, extensive pig

Cheese
Brocciu

Sightseing
Bonifacio, Calvi
Gastro
Corsican pork
Crop
Durum wheat, rice, olive, vegetables, flowers

Livestock
sheep
Wine
rosé de Provence

Sightseing
Camargue, Calanques, Aix en Provence, Avignon
Gastro
Bouillabaisse, ratatouille, tapenade
Crop
Fruit, lavender

Livestock
Mountain cattle dairy

Cheese
Rebelochon, Tommes, Beaufort

Sightseing
Annecy, Lyon, Mont Blanc
Gastro
Tartiflette, fondue savoyarde, bouchons lyonnais cuisine
Crop
wheat

Livestock
Limousine, Aubrac, Salers cattle breed, sheep,

Cheese
Roquefort, Saint Nectaire, Cantal

Sightseing
Auvergne vulcanoes
Gastro
Aligot
Crop
Sunflower, corn, vegetable, fruit

Livestock
Sheep, milk feed veal, duck
Wine
Bordeaux, Languedoc, Cognac

Cheese
Pyrenees Tomme, Rocamadour

Sightseing
Bordeaux, Toulouse, Arcachon bay, Carcassonne
Gastro
cassoulet, duck liver, truffles
Crop
Cereals, plants, seeds, vegetable, apple
Wine
Loire Valley wines

Cheese
Sainte Maure de Tourraine

Sightseing
Chenonceau castle, Chartres cathedral
Gastro
Fouée, rillettes
Crop
Cereals, red smal berries

Livestock
Charolaise cattle, Montbéliarde dairy
Wine
Burgundy wine

Cheese
Comté

Sightseing
Beaune Hospices, Burgundy wine route
Gastro
œufs meurettes, bœuf bourgignon, coq au vin
Crop
Corn, hops

Livestock
Dairy cattle
Wine
Alsacian Riesling, Gerwurztraminer

Sightseing
Strasbourg, Alsacian wine route, WW1 Battlefields
Gastro
Choucroute, Quiche
Crop
Wheat, barley, rapeseed, hemp, potato, vegetable field crop

Livestock
Fish
Wine
Champagne

Cheese
Maroilles, Brie de Meaux

Sightseing
Reims, Lille, Chantilly
Gastro
Andouillette, truffles, game meat
Crop
Cereal, textile linen

Livestock
Cattle dairy Normande, race horse
Wine
Apple cider, Calvados brandy

Cheese
Camembert, Pont l'Eveque

Sightseing
WWII landing beach, Honfleur, Etretat, Monet gardens
Gastro
Oysters, mussels
Crop
Vegetables

Livestock
Dairy cattle, pigs, poultry,

Sightseing
Mont Saint Michel, Saint Malo, Guérande's salt marshes
Gastro
Crêpes, cider